Vole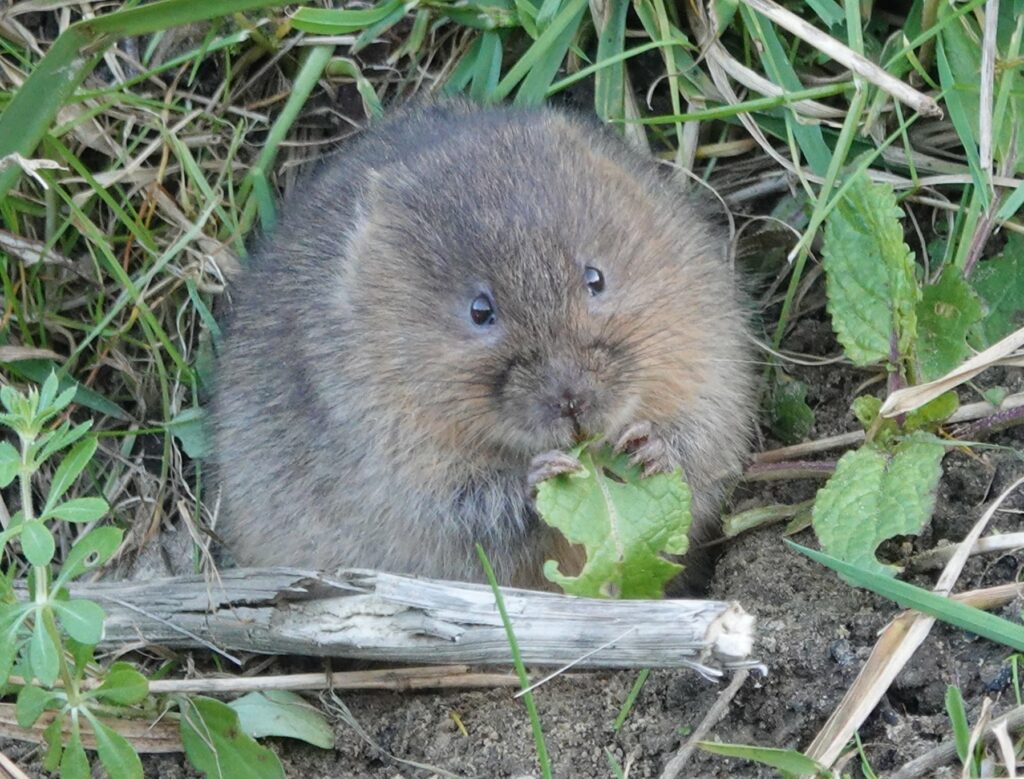 Water voles are Britain's largest vole species.
Water voles are protected by law. They are in serious decline.
The water vole has chestnut-brown fur, a blunt, rounded nose, small ears, and a furry tail.
They need to eat 80% of their body weight a day and spend most of their time eating riverside vegetation and water plants.
The main difference between a water vole and a rat are their ears which are hidden in their fur, fur on their tail and a rounder head shape.
An adult water vole can grow to 20cm long plus a tail of 12cm.